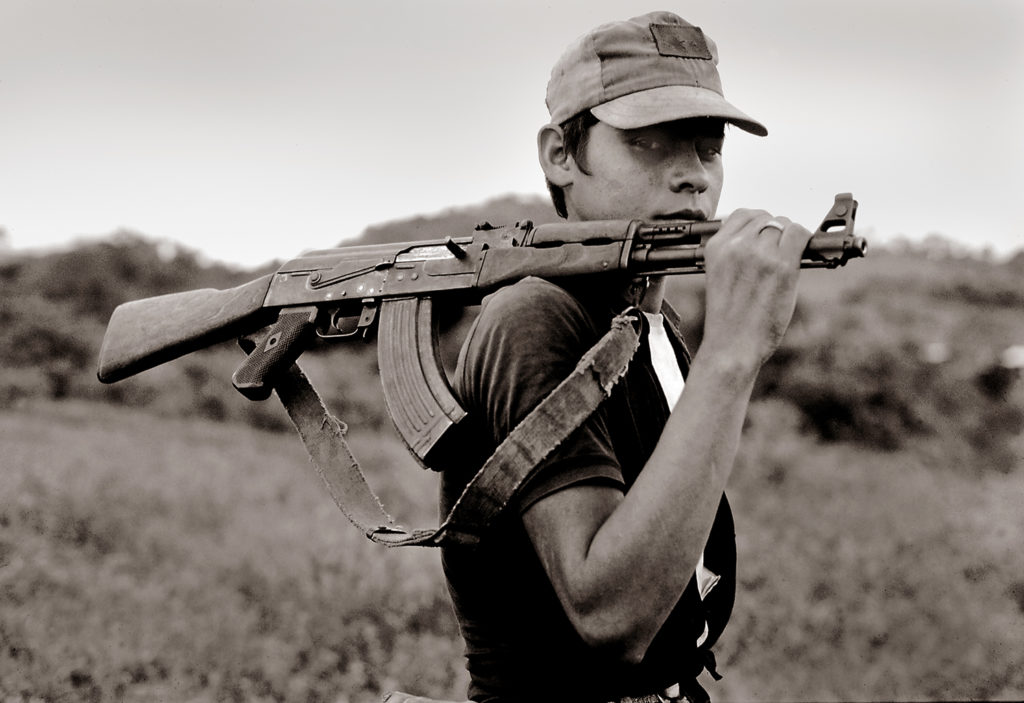 Appollino, 16, Sandinista Home Guard soldier,
Jinotega Province, Nicaragua, 1987
Text and photograph by Bruce Berman
Appolino was 16 in 1987. His parents had died during the revolution.
In 1987 the old National Guard of Somoza was huddled just north of Jinotega Province, in Honduras, fighting with and being trained by the United States military, both Army, National Guard and elements of the CIA and other agencies. If you arrived in Nicaragua by airplane, it emptied out in Tegucigalpa, Honduras and most of the people getting off that airplane were anglo, in their thirties and forties, with short haircuts and heavy bags that looked like they carried more than clothes.
So, there was Appollino, with his Chinese-made AK 47, standing guard, in his country, awaiting nightfall, ready to defend his home and family, i.e. his country.