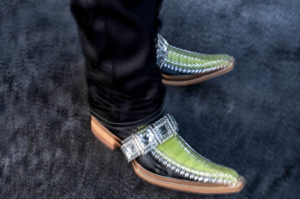 Rancho Boots (from the book Juárez), Juárez, 2009
Photographs and text by Bruce Berman
Every once in awhile you have to just throw yourself on the ground and go for it. Sometimes it's worth it. This was worth it. My eyes needed it.
Juárez is changing. It's good. People are dancing in the streets. The Cartel is receding into memory. Juárez has always had its own style, its own punch, it's little kick in the gut that reminds you you're not in Kansas anymore.
Juárez is the center of the world of nowheresville.
I bow to it.