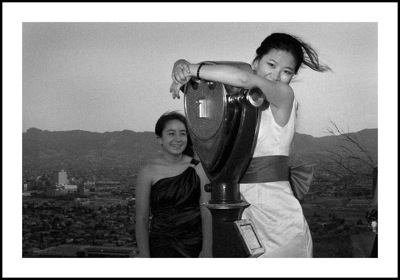 Prom Girl, El Paso, Texas -May 2011
Murder schmurder! It's Prom Night in El Paso.
Those buildings in the background are downtown El Paso. The space behind, the mountain, that's Juarez. That girl there, in the foreground, the one with the whimsy and the joy and the hopes and the fragility, she's a million miles away from this borderland desert, that stupid and brutal war (Juarez), that trying parking lot monotony (El Paso), at least for this night.
What is the news anyway? Is it what "they (in my case, us)" say it is? Or is it the dreams of a young girl (or boy) on one of the most remembered nights of one's life?
I'm thinking the news, the significant events of our world are days and evenings, like this. Viewpoint. Remember that (!) as we become addicted to trouble and stress and our live's of "quiet desperation (you wouldn't know it if you looked at TV commercials would you?)."
One can hope it's that way.