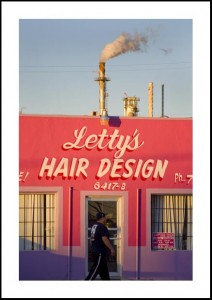 Alameda Street #91, El Paso- November 2009
This street is changing. New Medical School and renewed Medical Center just down the block. Oh yeah they have the Grand Plan.
But the south side has its own Plan  and the hot paint keeps coming!
Yeah man, this street is the Grand Plan dealing with the No Plan, the natural plan, the reality plan of the people who hang here, hanging onto the funk, south side people.
Like me.
Like Letty.
Been on this street for a long time.