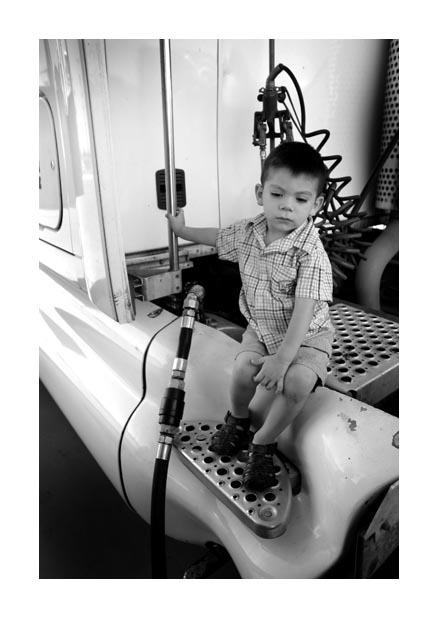 Pemex station, Juarez, July 2008
Ciudad Acuna, Mexico
A Mexican border city has begun fining U.S. drivers who cross the border to fill extra drums, tanks or barrels with government-subsidized Mexican fuel.
The city of Ciudad Acuna, across the border from Del Rio, Texas, said Friday that it fined four U.S. residents for carrying extra diesel and would impound their cars until they pay. The fines equal 70 percent of the value of the diesel confiscated.
U.S. drivers can fill their own vehicles, but carrying extra fuel containers back across the border violates customs regulations and perhaps safety rules, a report from the city said.
Editor's note: In Ciudad Juarez, separated only by a bridge with the City of El Paso, the cross border gas dance is acute. Desperate truckers send over "gaseros," as some are calling them, from El Paso with 55 gallon drums, fill up at the Pemex stations in Juarez where diesel is selling for $2.29 at government subsidized prices, and they return to El Paso, gas up their long distance tractor/trailers and go on, heading out on the I10 Interstate.
Automobile drivers in El Paso are also pulled across the border by the lure of the Regular Unleaded subsidized gasoline which sells for $ 2.66 a gallon.
The irony is that much of the Juarez unleaded gasoline is imported from the U.S.
This is how the border works and, sometimes, doesn't work. Because the border is convoluted, works in two different languages, justice systems and cultures, it's a toos up: most days it functions and some days it doesn't.
Magnify the gas story by everything else -food, relationships, family, the work place, customs, et al- and, if you can follow that, you have the insight.
Welcome to La Frontera.