PHOTO OF THE WEEK: Feb. 15-22, 2008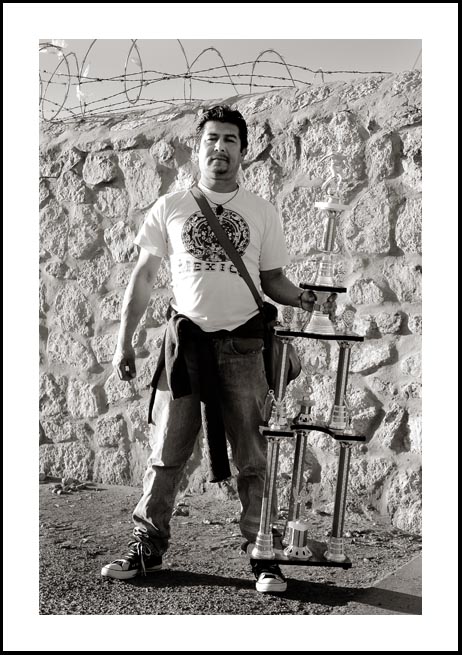 Jesus at the bridge, Feb 11, 2008-El Paso
Prounouns
Working on my series, "Lives Separated."
Jesus come over the bridge from Juarez with this giant trophy.
"It's the trophy we got for playing Juarez, we played Juarez football (soccer)," he says not saying who "we," or,"they," are.
Jesus looks to be about 5'8″. Trophy looks to be about 5′.
"That's a big trophy for first place," I observe.
"I think it's smaller than it was after they tore it apart," he replies, tossing his thumb back behind him, jerking it for emphasis, disdain in his action, indicating the Paso del Norte International Bridge that separates El Paso and Juarez. He's referring to the Immigration Inspectors.
"Anyway," he adds, "it's the second place trophy. The first place one was bigger than me." He looks thoughtful for a moment.
It's OK, it's still over there with them…they can't touch it."