PHOTO OF THE WEEK: October 12-19, 2007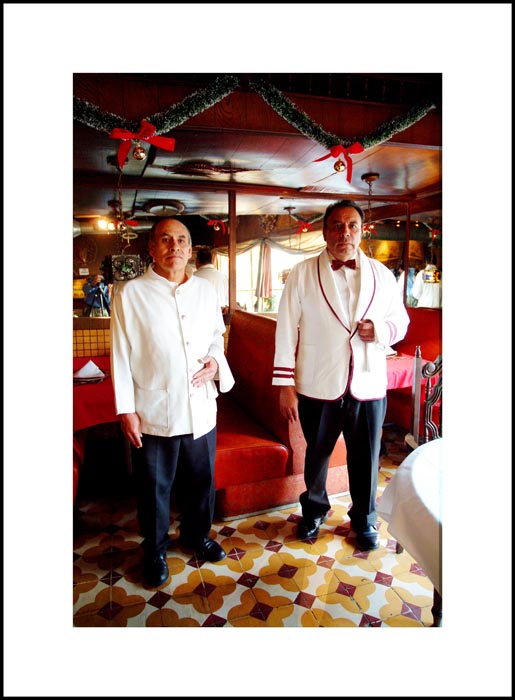 Veteranos de Juarez, December 2006
 Ramon Covarrubias Quintana(l) and Francisco Barraza(r) are waiters at the old Martino's Restaurant on Juarez Avenue in Juarez, Chihuahua, Mexico. The restaurant is located two blocks from the Paso del Norte Bridge that connects downtown Juarez with downtown El Paso.
Martino's – and these waiters- harken back to the "Golden Era," of Juarez, when the city was wide open, a slightly illicit destination for Americans, before the era of Homeland Security, before xenophobia became certified as a national mental illness.
The waiters have maintained their -and the restaurant's- elegance. For many fronterizos, the starched white coats, the quiet of the restaurant, the ambiance are a living monument to a better time, before Juarez had become difficult to access (long return bridge waits due to drug and security hysteria). For Quintana and for Barraza, both 42 year veterans of service at Martino's, the past is present, dignity is immediate and Martino's goes on.